Is the IDF indiscriminately Bombing Gaza?
When the IDF struck a Hamas training site in response to 200+ rockets being fired at Israel, a terror site which they placed next to a mosque, the mosque was lightly damaged - and tragically two Palestinians playing nearby were killed. Hamas reacted by claiming Israel bombed a children's park...but reality, and even Hamas videos, paint a different picture that prove the IDF was right.Once again, Hamas is exposed for cynically using the people of Gaza, even placing toys post air strike to elicit condemnation of Israel.Special thanks to @JTruzmah for researching this.
Sign up for videos!
Get the latest trending videos from StandWithUs
Twitter
Sunday, July 22nd, 2018 at 9:10pm
This is what animal abuse looks like: in addition to burning tens of thousands of dunams of land in southern #Israel, Palestinian terrorists have decimated the ecological community in the south with thousands of fire-bomb kites.
This is what animal abuse looks like: in addition to burning tens of thousands of dunams of land in southern #Israel, Palestinian terrorists have decimated the ecological community in the south with thousands of fire-bomb kites.

— StandWithUs (@StandWithUs) July 22, 2018
Sunday, July 22nd, 2018 at 8:27pm
😂😂😂😂
When #Israel does something undeniably humanitarian, saving hundreds of lives from the murderous barbarian Assad, and the Lebanese media just can't take it! https://t.co/WcxaJue5vp
😂😂😂😂

When #Israel does something undeniably humanitarian, saving hundreds of lives from the murderous barbarian Assad, and the Lebanese media just can't take it! pic.twitter.com/WcxaJue5vp

— StandWithUs (@StandWithUs) July 22, 2018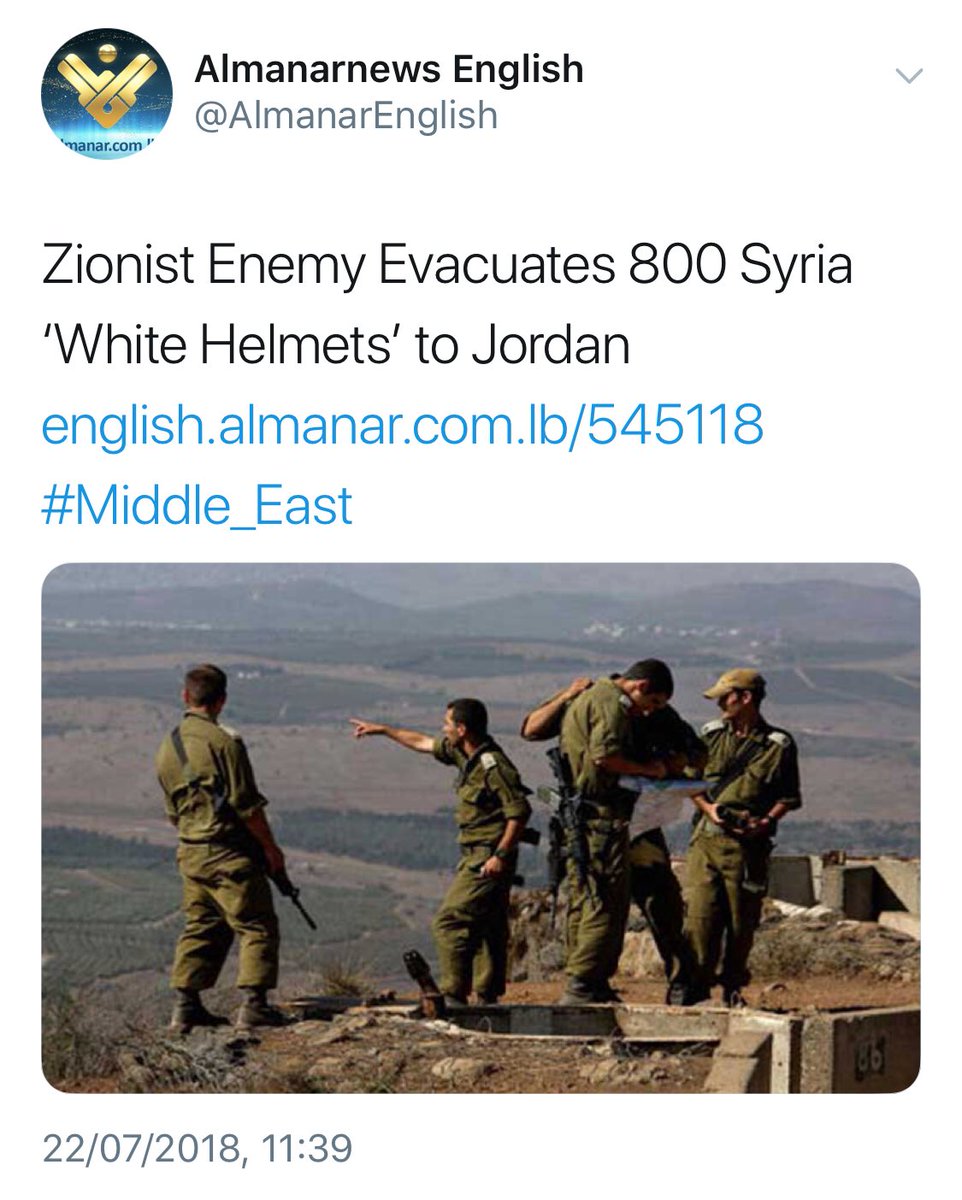 Recent Videos
Is the IDF indiscriminately Bombing Gaza?

The Alternative World Chess Championships
Comments